Company Profile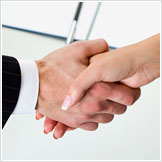 The main products of SMILE includes (i)stainless category whose annual quantity is 300 tons such as valve, food processing and hardware parts; (ii)carbon steel category with yearly production about 200 tons such as machine, tool, pneumatic, packing machine, compressors, textile processing, hardware part and etc.
It is a trend that Lost-wax Casting becomes more and more precise and professional.
Advantages of Investment casting:
⊙avoid elaborate tooling for parts with unusual or complex internal configurations
⊙efficiently and accurately produce small, intricate, or hard-to-machine shapes
⊙create higher quality, more detail, and greater consistency for many parts
⊙efficiently combine several machined parts into one casting
⊙are ideally suited for both long and short runs
⊙have the ability to cast metals and alloys that are hard to machine or fabricate
⊙are able to make parts that cannot be produced by normal manufacturing techniques
⊙produce virtually identical finished parts
⊙require minimal surface finishing and only minor machining
Main Products
(1) Sewing parts.
(2) Machine parts.
(3) Head of golf rod.
(4) Pneumatic tools.
(5) Food processing parts.
(6) Office Chair.
(7) Fastener.
(8) Bicycle.
(9) Compressors.
(10) Hardware.

Applicable Materials
(1) Carbon steel.
(2) Alloy steel.
(3) Tool steel.
(4) Stainless steel.
(5) Aluminum alloy.

About 85% of our Lost-wax Casting products: are exported to Europe such as Germany, France, Netherlands, Sweden, Italy, Greece and Austria. We have 20-year experience for exporting goods to Europe, American and Japan / Asia. The required documentation (e.g., fumigation certificate , RoHs, SGS/TUV Inspection Reports) and the associated assistance ( e.g., express delivery, land transportation, local couriers, …) can be provided on clients request.

All of the windows open to buyers, including managers and engineers, are capable of speaking, listening and writing English since each of them earned either MS or Ph.D. in mechanical engineering. That implies that no obstacles exist to deter the mutual communication on both business and engineering issues, and the purchased parts are ensured to be made right, without any possible misunderstanding during international trade.

High-Quality, Quick Delivery and Low-Cost are really nothing but the utmost concerns and services that SMILE has been trying sincerely and hard to fulfill and provide. Look forwards to seeing your first touch.

In addition to Investment Cast Parts, two sister companies of SMILE, as follows, can provide "Sintered Parts " and " Forged Parts " :
http://www.etm.tw (sintered parts)
http://www.etm01.net (forged parts)

Please link to their web addresses above if you are interested in it.

Enquire
Address:
215, Jianping 11th Street, Tainan City 70847, Taiwan.
---
Telephone: +886-6-2937361
FAX: +886-6-2937362
E-mail: service@etm.tw